Cooperative Connections readers competed to win a gift card by answering the question: What do you love most about living in South Dakota? The winner was Melody Wenz of Britton. Here are all the responses we received!
Melody Wenz, Britton
Apricot, salmon, sapphire, aqua; South Dakota is sunset beyond compare country. White capped blue lakes, rolling hills, trickling creeks, legendary hollows; Northeast South Dakota is a glacier lake paradise.

Plateaus, red hills, black hills, mountain peaks, mountain goats, mountain trails and bison; Southwest South Dakota has spirited bad lands full of native lore. Emerald grass, golden wheat, lowing cattle, mane flying steeds; our prairies lollygag about, letting the eye see, and wonder, and dream.

Flopping fish, darting deer, loping antelope, bugling elk, roaring mountain lions, howling winds and coyotes, bleating lambs, basking corn, and sunflowers dancing to the rising and setting sun; South Dakota takes care of us all. She shows us God's great design, made just for me, a South Dakotan.
Jean Karjalainen, Frederick
I love South Dakota for the changing of the seasons: The glistening frosty trees in the Winter; The greenery and blooming of the Spring; The warmth of the Summer; And the gorgeous colors of Fall. I love the beauty of the South Dakota sunrises, and the gorgeous colors of the sunsets. I love the wide open spaces and the friendly, caring people who wave when they meet you on the road and smile when they see you on the street!
Joy Landgraf, Elkton
Freedom is what I love most. My great-grandpa came from Germany to the farm where we live, seeking freedom. When I'm outside on our farm, I love thinking about a picture of my great-grandma carrying milk pails to the barn knowing I am walking the same ground and seeing the same barn. Freedom has persevered in South Dakota. I stand up now in order that my great-grandchildren might have the opportunity to love the same freedom in South Dakota.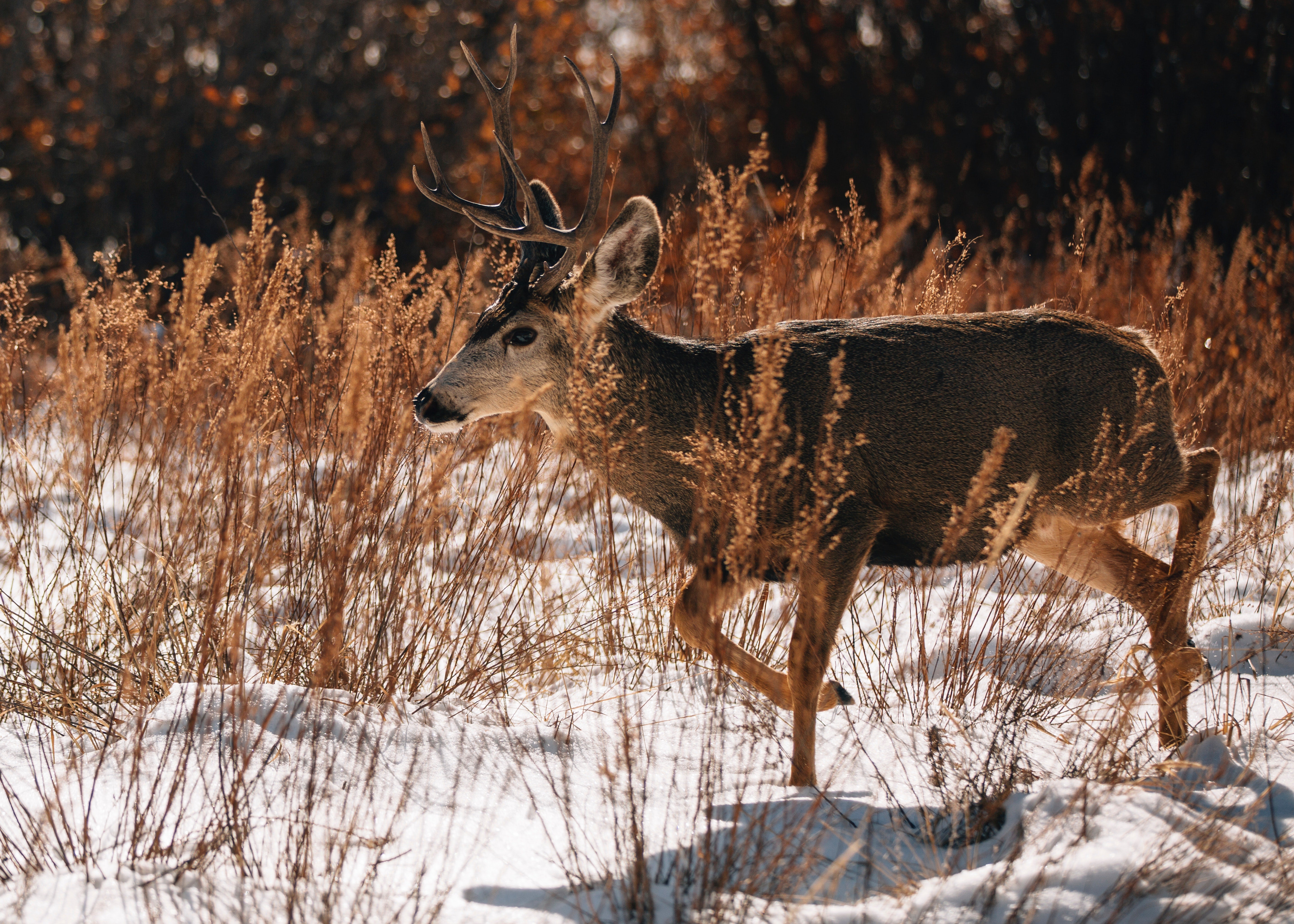 Kay Miller, Fulton
Breathing fresh air while enjoying sunrises, sunsets, stars, cloud formations and movement in the peace and quiet that is accessible to everyone.
Karen Haigh, Wessington
Space, clean air, variety. A reasonable amount of freedom from government control. A majority of good people who believe much as my Aunt Maude Clarkson believed, and I quote, "A nation's greatness lies not in her material resources, but in the will, faith, intelligence and moral force of her people."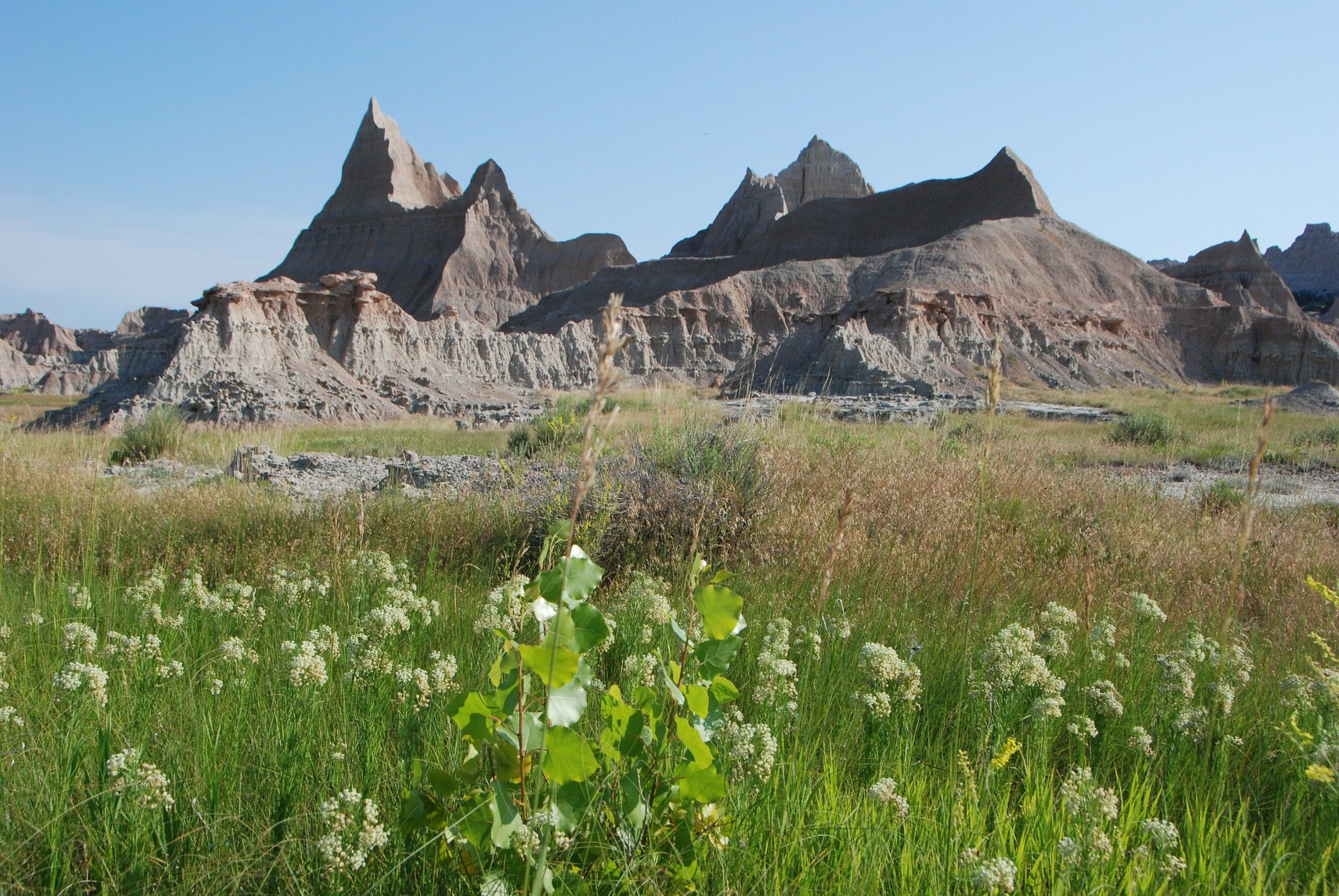 J. Nixon, Rapid City
I love the freedom of going into the Hills anytime I want and escaping the hectic busy day. If I want to travel to East River I can in a breeze with no trouble of the hectic bustle of traffic. There is so much to do in South Dakota, whether it be East River, going to Falls Park, or West River and going to Mount Rushmore. I love our state with so much to do.
Frankie Hofer, Rapid City
I was born in Rapid City, South Dakota—raised and lived in the Black Hills my entire life. I cannot imagine finding another place I would rather live, and knowing I would have to move back if I left this area.
Years ago, I won a trip that took me, my husband, daughter, and nephew to Yellowstone. We were gone a week. I cried coming home…just seeing the Black Hills and saying I was "home." 
I grew up at Deerfield "stuck on the ranch," and we did not travel. Now I realize that there is no need, or desire to leave the area. There are so many places to see and do. Hiking in the hills is so amazing. If someone were not able to physically hike the hills, there are many local history books to read and "see" everything. If you are a hiker, you can do the "Eight Over Seven"…mountains in the hills over 7,000 feet. At the tops of these hills, you can see for miles. There are also State and National Parks close by. There are thousands of people that travel to come here. If you live here, you can be a stay-at-home tourist.
Marty Erickson, Elk Point
The variety of weather. Last week was a perfect example: 57 degrees in late December, followed the next day by a howling blizzard. Spring can be lovely with warm days and perfect planting weather, or there can be no rain and nothing grows. Summers can be hot and oppressive. I remember walking my Dad's cornfield pulling cockle-burrs and pigweed on those kinds of days. Some summers are cool and it is pleasant to sit on the porch and listen to the wind make the windmill sing. Autumn is always enjoyable, sometimes short but like this year, very long. South Dakota lives up to its motto, "Land of Infinite Variety."
Dr. Sandra Wahlert, Oral
The thing I love most about living in South Dakota is freedom. I can wander the sparsely populated hills and grasslands of South Dakota and feel the breeze on my face and feast my eyes on the wide-open spaces and all the wonders of God's creation. All my senses are engaged as I inhale the clean, crisp air and listen to a choir of natural sounds. As my body relaxes my mind reflects on all I have built here with my family over the past 18 years. I am one of "We the people….." I am free to dream and take care of my family. My entrepreneurial spirit is not burdened with over regulation and corporate taxes.  My constitutional right to bear arms is not hindered in South Dakota. I can protect myself and my family when necessary or just put food on the table. With a valid ID, I can vote for a Governor that gives my family and I choices during some of the best and the worst that life has to offer. I have the freedom to homeschool my daughter and fill her mind with the knowledge that will keep her free.
Glenn and Joy Hagen, Webster
How does one count the ways? We like the wide open spaces...seeing the sunrise and sunset without tall buildings to obscure our view. We like the fresh air. Little pollution damage to our lungs. Not so many vehicles on the highways as we travel to and from.
We like living in our small community where folks care for reach other and most of us know each other. This is so apparent when someone has a problem...be it health or accident. We all pitch in to assist in whatever way we can for that family. It takes a Village...as someone quoted some time ago...and we are it.
Now that we are older we also witness so much help from others. Namely...our local grocery store. The clerks know us and take the bags of groceries to the pickup - they know just which one it is! They will even drive the pickup closer to the door if we ask! How about that for service in a place in South Dakota?!
Our state is great and we would not want to live anywhere else! Love the seasons as they change. We celebrate each one with gusto and appreciation for our God to created them.
Bill Landgraf, age 7, Elkton
I love the animals in South Dakota.  I love the sheep, cows, cats, and dogs.  I love that we have a barn dance.  I love that we play tag on the hay bales.  I love riding in the combine.

Charlene Landgraf, age 9, Elkton
I love living on our farm in South Dakota. I love our cat, Fred. I love being close to Grandma and Grandpa. They live on the same farm. I love going to the Black Hills. I love playing with my brothers outside on the farm. I love sewing with my sister.
Maria Fagerness, 6th grade, Sioux Falls
My favorite part of South Dakota is the Black Hills. There are so many beautiful, natural things and many activities to enjoy with family.
We really enjoy hiking and finding fun little places in boulders and trees where we can play house and pretend there are rooms and furniture made out of the rock.
One time we hung a rope over a tree branch and swung across from one huge rock to another. We tied knots and loops in the rope to get a better hold.
Sometimes we explore small caves, and one time we found a mine and part of a mining camp. We did not go in the mine since it was old and not safe.
We all love hiking and the Black Hills provides a great place to do it.
Nancy Hamak, Keystone
The thing I love most about living in South Dakota is having so many reasons to choose from to answer that question! But the thing I love most is the freedom to recreate outdoors in some of the most beautiful and awe-inspiring spaces on this earth.
Underneath a blanket of clear blues skies, in the clean air and nestled among the pines is where I am grateful for the freedom of wide-open spaces that bless so many of us in South Dakota. Never before have I lived in a place where I can go just a few minutes from my home and feel like I've taken a vacation without having to pack a bag. The freedom to hike in solitude and not see another human soul gives me pure joy and is a nature-provided tonic that cures so many ails. If everyone were to be so lucky and be able to call this magical place home. Luckily, I do!
Neil Harder, Rapid City
It is really hard to give only one reason to love the beautiful state of South Dakota.
From the grand beauty of the Black Hills, the endless lakes and streams, the open forest - what's not to love? But the thing I love most about living in South Dakota is the South Dakota people. They are just so genuine and normal. Where else can you meet someone in a store and they talk to you like a good neighbor? Where else can you go to your power company's annual meeting and have a really great time? Where else can you go to a credit union to meet an insurance representative and spend an hour talking about everything imaginable and leave feeling like you made a new friend? Everyone I have ever met in SD is courteous, nice and just plain decent and fun to chat with. South Dakotan's are honest, respectful and considerate to each other. To me South Dakota is a gem that most out of state people will never know or understand. It's unlike any other place I have ever lived.

Elizabeth OeDell, Rapid City
The thing I love most about South Dakota is that it is always surprising me! When I first moved here, standing on top of the hill at Dinosaur Park, I thought looking east was just boring, flat, terrain. I was so surprised when we took a drive that way for the first time and were actually engulfed in rolling hills, dips and varied terrain.
I am always in awe over the amazing sunsets. I can't possibly believe that they can get any more vivid, then, sure enough, SURPRISE, they do.
I am also surprised at the dedication of the farmers and makers at the Rapid City Farmer's Market, weekend after weekend providing us with amazing food and wares, and even deciding to continue through the winter and endure the cold weather! It's incredible, a great sense of community, and I love being a customer.
I wasn't sure what to expect when we first moved here from the West Coast, but I am happily surprised at this place, the community, the beauty, and opportunities it provides (the weather also isn't too bad, way more tolerable than we read and prepared for, which was a nice surprise for sure).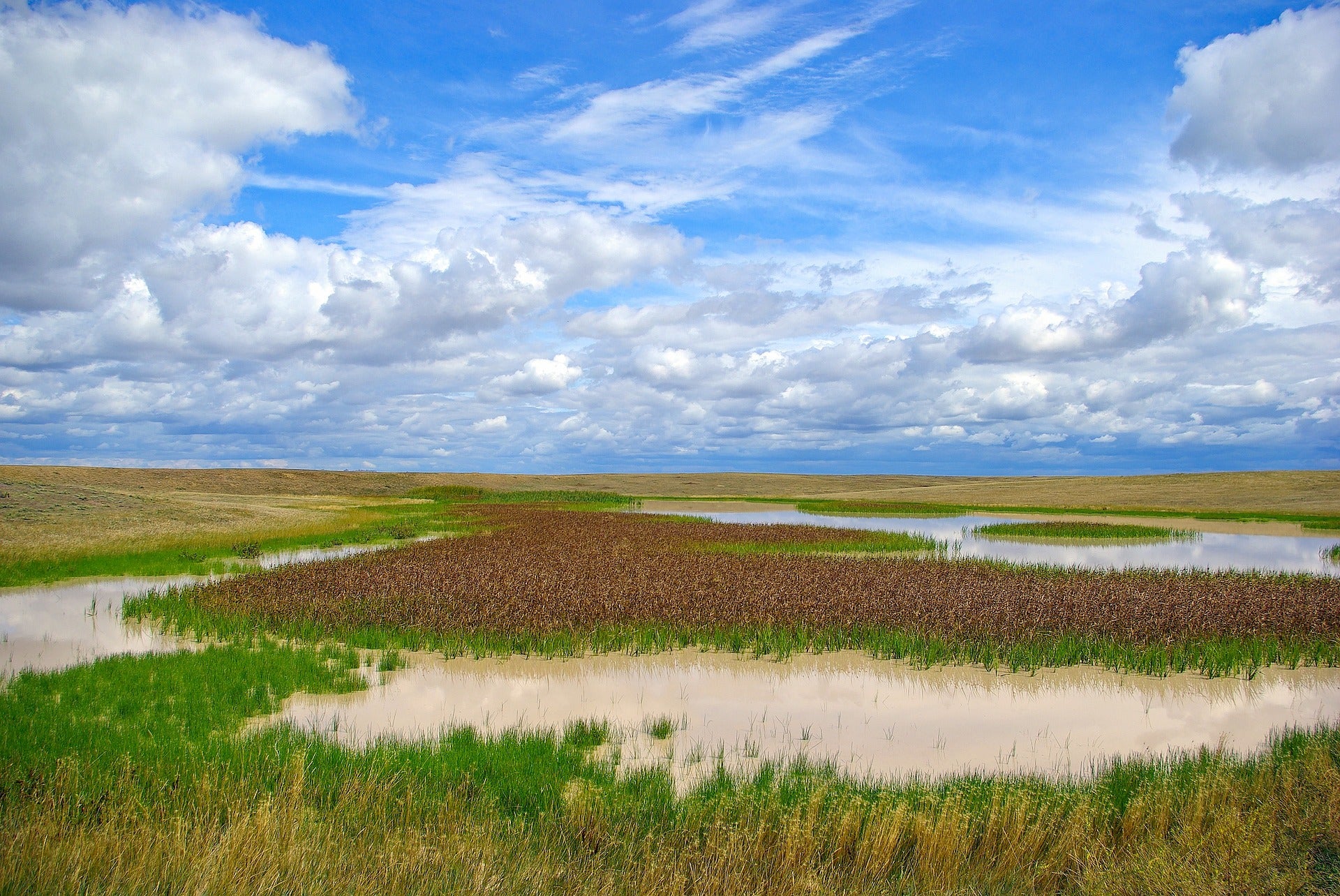 Marlys Brooks, Sisseton
How to begin about why I love South Dakota. I have lived in SD all my life. There is no end to the amount of things available in our state to see with your own eyes. From one end of the state to the other there are so many choices of activities. It is amazing the glorious beauty that is right in front of us. The wheat fields, hay fields with huge bales strung out across the field, the deer coming up out of a ravine, pheasants flying up in the ditch, buffalo on the range and livestock everywhere on the hillsides. We have large cities to small towns to places that were once there and now all that remains are remnants of there history.  We have sports of all kinds to enjoy such as fishing, hunting, skiing on water and snow and rodeos. Words can't describe the beauty of our sunrises and sunsets. The 4 seasons we have are wonderful but can be challenging at times. There are so many opportunities for our young people to become successful in their own way. We have raised a large family and I have always said "South Dakota was the best place to raise them." We are blessed to have such a large range of things available to us. My father, also lifelong resident, always said, "South Dakota is the land of infinite variety," and how true that is.
Elaine Hettich, Onaka
South Dakota is a state of diversity. We can brag of Mt. Rushmore on a granite hillside, buffalo roaming near Custer - herds of cattle, sheep and horses. Small farms dot the plains and acres and acres of prairie untouched by humans.
Within a day's drive, you can see all of these plus the mighty Missouri River and a state capitol almost set on the open prairie in Pierre.
Blue sky stretches from horizon to horizon, plus a few billowy clouds floating lazily past. Bright sun helps crops to grow and produce tremendous yields. Don't come here if you are looking for great shopping, skyscrapers and masses of people hurrying to and fro.
We enjoy fresh air, quiet, small towns where everyone knows your name and merchants who call you by name. We don't lock our cars or houses. Winters can be cold and summers hot. Various seasons give us diversity.
It seems people who move away long to move back to the simplicity of life in the Coyote State.